About Us
Every single tree has taken their lifetime to develop distinctive characteristic.
When the trees are being made into hardwood flooring, they bring along with them these unique characteristics onto our daily flooring. That is why every single piece of floor is precious as each and every piece is different with its own unique DNA.
We have spent enough time with engineered wood floors to develop this consciousness, which leads us to treat our engineered wood floors with much more respect and care. In our eyes, every piece of engineered wood floor is a natural piece of art. That is why when we produce our engineered wood floors, we go through every stage of production with meticulous precision and details.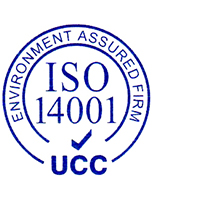 This is to ensure that all our engineered wood floors are produced in strict ISO quality standards, simply because we want our engineered wood floors to last for a very long time in our customers' home.
We are equally passionate in developing a long term business with our customers. Besides keeping up the quality of our engineered wood floors, we also take time to listen to our customers. Together, we constantly develop new collections and range for their markets to keep up with changing trends and needs.
We at Timber Works, we live with and for engineered wood floors.